Custom Equipment & Modifications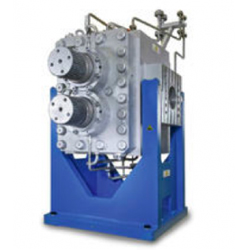 Sebewaing Tool and Engineering can build custom machinery and tooling for your specific applications in either of the: Petrochemical (plastics), Automotive, and Pipeline (process) industries. For example, Dow recently had us modify a plastic pelletizer for greater throughput, which meant we had to increase the RPMs, which in turn required precise balancing of all moving parts, and upgraded seals and bearings.
We Specialize in Plastics Equipment
We build custom pelletizers, pumps, pressure vessels, mixers, and strand dies, or we can modify, rebuild, or upgrade your existing equipment.
If an "off the shelf" solution doesn't fit your unique process, contact us.